DOT Drug Testing Near Ipswich MA – Call Advantage Drug Testing.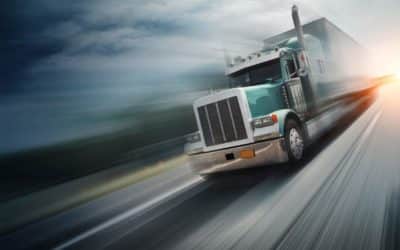 If you search for DOT drug testing Ipswich MA, you will find Advanced Drug Testing, a local reliable provider of drug testing services for DOT employers. Our automated solutions for regulated employers in Ipswich MA and the surrounding towns will keep your company and workforce compliant.
Industry Leading DOT Drug Testing Ipswich MA
If your workforce includes those with a commercial driver's license (CDL) or other transportation operators, then you're aware of the Department of Transportation (DOT) requirements regarding alcohol and drug testing. To ensure safety on the road, you'll need a streamlined DOT drug testing program. This can be challenging for many employers. However, you can simplify the process and remain in compliance with a managed one.
For companies that hire DOT (department of transportation) employees, it is even more important to test their employees. No employer wants their logo on the roads with a driver that is not fully able to do their job properly. It also is far more dangerous for a driver that is using to be on the roads.
At Advanced Drug Testing, our DOT drug testing solutions will put your mind to rest knowing that your space is substance free. Our tests improve the overall safety of your employees and those around them, reducing the number of accidents that happen on the roads. Before the first time a driver performs a safety-sensitive function, the driver shall undergo testing for controlled substances. A driver must not perform safety-sensitive functions until the DER receives a verified negative test result.
When your Ipswich MA company partners with Advanced Drug Testing, you can be assured that the employees that you hire match the way that your company operates.
A fully managed program is much easier to maintain and scale especially when partnering with Advantage Drug Testing based in Massachusetts. We have the expertise, experience, and processes in place to make it easy.
Here's how DOT Drug Testing Ipswich MA can benefit you:
Less administrative work means your team members can focus on other higher-level tasks.
Data and records are in one place and easily accessible to those that need them. This will be extremely important should you have to take a case to court.
Reduction of costs is likely when you use one company to manage your drug testing instead of multiple vendors.
There is the assurance of meeting all compliance mandates, as third parties design robust programs that meet all protocols and stay current with any changes in the law.
For DOT Drug Testing Ipswich MA Call 978-475-1312
If you are interested in learning more about dependable DOT drug testing Ipswich MA, get in contact with the team at Advanced Drug Testing today. For more information or to get started call 978-475-1312 or request an estimate online.